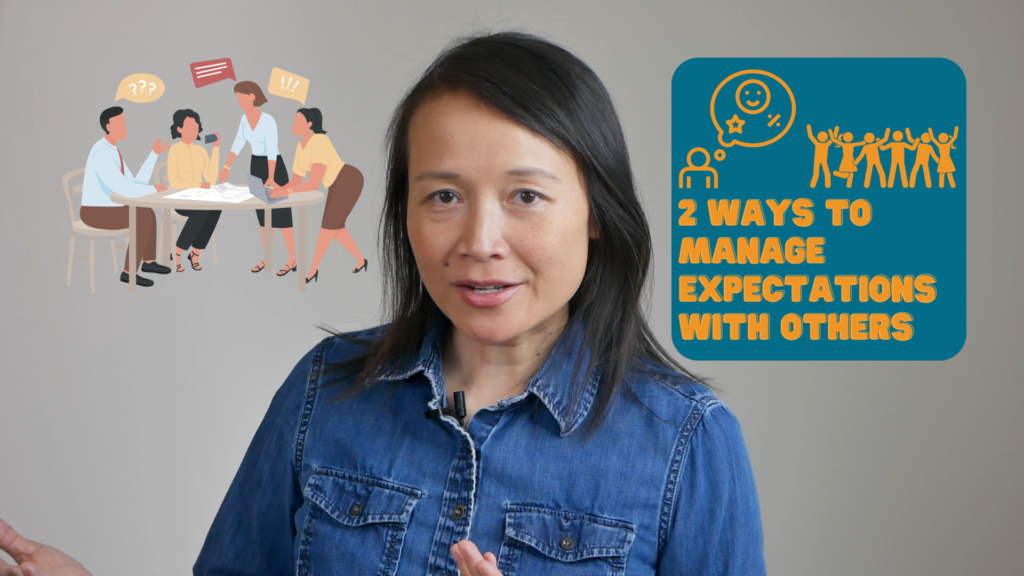 Managing expectations is a never-ending exercise in clearly articulating our needs, wants, and hopes. It requires activating all three elements of practicing curiosity: self- awareness, relationship building, and communication.
Here's what I learned to help me navigate the dynamics of managing expectations that I've applied to both my personal and professional life. Here are two ways to manage expectations with others so that they're not surprised or disappointed with you.
Explicitly describe what people can expect from you
I have to constantly remind myself that people can't read my mind and I have to be more explicit. In regard to their own expectations, some people think in terms of what they will gain and benefit. For my clients, I describe what they will get with specific examples. For my team, I try to anticipate their questions and concerns. This is especially important now as people worry about layoffs. For my friends, I let them know what kind of support I can provide. 
Explicitly describe what people can't expect
Other people think in terms of what they might lose or won't get, so I also list what I won't be doing and what they will not get so that I can manage their expectations. For example, I often tell people my 7 Forms of Respect framework will NOT teach them how to be respectful, that it's not like 7 Habits of Highly Effective People. For my team, I've made it clear that until we become consistently profitable, I can't increase hours or provide more benefits. For my friends, I let them know when I can't provide support in the ways they asked of me.
When you manage others' expectations, they'll manage yours. People will often meet your level of transparency.
Last year, I was clear about expenses outpacing revenue. I told my team that I understand they have to consider their individual financial needs because I don't know when I can provide higher salaries. I just ask them to keep me updated if they do search for work elsewhere. When a team member left for a great career opportunity, I was not surprised. My expectations were managed. 

Also check out the blog post on "4 Tips To Managing Expectations of Yourself".