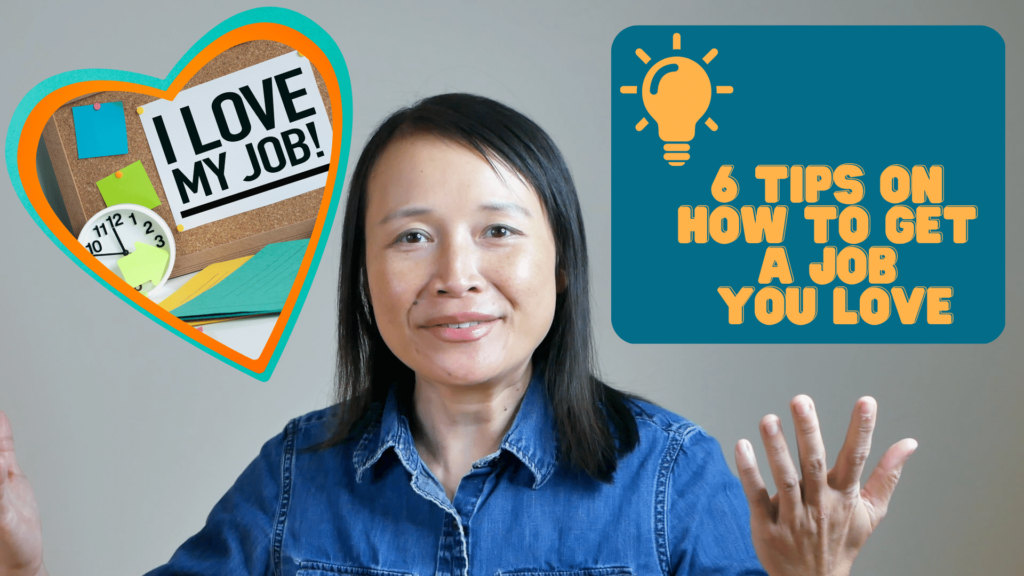 Since the layoffs started last fall, I know a lot of talented people looking for work.
I empathize. I've been laid off twice, in 2012 and 2014. Before that, I had to prove I could work in the corporate world when my work experience was limited to academia and working at my family's newspaper. In 2011, I met Paul Anderson, the founder of Prolango, a career search firm. I invested in the Prolango job search boot camp and followed the Prolango method, which emphasizes intense networking, and I landed my first 6-figure salary job two months later.
I don't think applying to jobs through online portals works. I did that for six months and only got a few invitations for candidate screens that went nowhere, despite my Cambridge PhD and my experience working at two established tech companies. The last time I got a job outside my network was as a research assistant in college. That's why I can empathize with those trying to switch their careers, get a new job after a layoff, get their first job out of college or grad school, or find a job that will sponsor their visa to stay in the US.
Over time, I developed some of my own job search tips honed from my own experience, in addition to Prolango's.
1) Outreach to people you know first.
You have to be willing to check in and ask your existing network to help you expand your network. The way I like to do this is by creating a newsletter, that is, an update email about what's happening in your life. Some people will create a PDF and email this out. I actually like to write a text email with various links that people can click OK if they're interested in learning more. This update email should include personal and professional updates about you, like "I just graduated from school and I'm looking to do this" or "I just left my job" along with details like, "this is where I'm living now, this is how my family is doing and this is how I'm doing healthwise". You have to be willing to share enough personal details so that the email feels personal. I like to include both highs and lows.
I recommend sending this email through your email provider using a mail merge app. If you're on Outlook, you can use the built-in mailmerge app. I'm a huge fan of yet another mail merge, which is a plug-in for Gmail. It's free for up to a certain number of emails to send out every day. A merge field is that personalized part of an email, like a person's name. I always have a personal note merge field in the opening paragraph. When I think about who I should email, my rule of thumb is that I need to be able to write about something personal in their life. It could refer to the last conversation we had or to something I saw on their social media. I need to be able to say something like, "How is your daughter? Last time we talked, she was graduating from high school." If I can't think of something personal to write, I won't write. Including a personalized line does take a lot more effort, and I also think it's a lot more effective.
2) Volunteer as a way to network, learn, and get endorsed.
I've made some major career pivot in my life, going from academia to working at my family's newspaper to working in tech as a digital marketer, and then as a nonprofit executive, and now as an entrepreneur. My academic background is as a historian, which is very specialized and not directly relevant to what I do today. I made up for this by volunteering so that I could gain new skills by doing, and also to expand, see what might not work. I volunteered to head marketing for the local chapter of the National Association of Asian American Professionals (NAAAP), even though I had just joined social media a few months prior and I had never blogged before. I joined a lot of other committees and boards of small nonprofit, so that I could have a platform to learn by doing. The great thing about volunteering is that unless you do something illegal, they're not really going to fire you. I learned so much about selling when I served on a committee for a concert at Seattle Symphony, and the other volunteers, who are much more senior in their career, mentored, and coached me on how to sell.
The other benefit of this is that by doing a good job as a volunteer, you have people who can endorse you later on, and who are willing to introduce you to people. So, even though I had no formal marketing experience, I learned enough where I was able to lead this Seattle chapter to place number #1 in the country in marketing at the national NAAAP convention. And I cited that experience as proof of my ability to learn on the job.
3) Do a lot of informational interviews.
An informational interview is a conversation where you learn about someone's specific job, industry, and expertise, and it also gives them an opportunity to learn about you. It's not intended to lend you a job, though it may. You're really just getting background information. My friend, Paul Anderson, the founder of Prolango consulting, which helps people find their dream jobs, gave me this formula for how many informational interviews: He said if you wanna get a job in three months, you reconnect with five people a week you know. If you want to get a job in two months, you have five informational interviews per week with people you don't know. And if you want to get a job in one month, you talk to 10 new people each week. I did the two month version, and I consistently had five informational interviews per week and I was able to land my first six-figure salary job at a major tech company, after working 60 hr a week for my parents for about $1,500 a month plus free rent. As you meet people, always in the conversation, asking if they think that there is someone else that they could introduce you to. The point of these conversations is not to get a job, the point is to increase your opportunities to make a good impression on someone who could introduce you to someone who could give you a job. I'm going to write a separate blog post and video about informational interviews, so subscribe to our YouTube channel to get alerts. 
4) Write short bios about you that are easily share-able.
As you meet people, make it really easy for them to introduce you to other people. I like to prepare a short, 4 to 6 sentence bio that is personalized with a specific ask. Create a generic boilerplate version, and then always personalize the last sentence of it. When people ask me to connect them with someone in my network, I always ask them to write this in third person so I can copy and paste it and it looks like I wrote it. The bio should be short and impressive. It's more powerful if you can include a sentence about why you want to meet that particular person.
Here's an example:
Kim Doe Is an experienced lawyer who has worked at (companies) for the past (number of years). She specializes in (various specialties). She has been recognized for (listening awards, recognitions). She is now Interested in pursuing a career in (new field). She would like to talk to you about (specific questions/topics Kim would ask)
Make it really easy for the person that is going to introduce you. Also, you get to emphasize what you want to emphasize with, not have them guess.
5) Find other job seekers as networking partners.
Looking for a job can be very lonely and depressing. One of the key things that I learned with Prolango was to have a small group of accountability partners. Part of the Prolango job search Boot Camp was having to report every week how many people I reached out to, who I met with, how those meetings went, and what I learned. The mere fact that I knew I had to do made me more likely to do the work of reaching out to get the informational interviews. These accountability partners could be looking for similar jobs, or they could be looking for very different jobs. That's up to you. As they are networking, they can be listening for opportunities for you, and you can be listening for opportunities for them. It's just getting more people out there to be your eyes and ears. They can also commiserate with you when times get hard.
6) Write a proposal about why you're right for the job.
In one informational interview, I talked to the CEO of a big company and asked him for advice. I will never forget his words. He said, "You're very smart, and have an impressive background. And there are a lot of people who are very smart, and have impressive backgrounds. You have to tell me what value you are going to bring to my company." A lot of people want to help, but you have to be clear about how you're going to help them. If there is a job or company that you really want to work for, then writing a proposal about the value you could bring would be a good exercise to help you think through what you would do with the company, and also to demonstrate to your potential future employer, your ability to think critically, and to communicate through writing.
Ideally, you write the proposal after you've had a chance to talk to some people at the company so you can get a little more information for which you could base your proposal. In the proposals I've written, I like to include a list of reasons why I am perfectly suited for that company, why I am physically interested in it, a SWOT analysis of the company, and what my unique skills could do to address the challenges and needs of the company. Bonus: include a timeline of when you think you can do it by.
If you're already at the interview stage, you may also want to set salary expectations. My proposals have been 4 to 5 pages, which may sound long, but you're actually giving extra evidence to people that's why they should hire you. I've also been on the receiving end when someone voluntarily put together a proposal and it's sealed the deal for me.
I hope that these job tips have been helpful. Even though I have my own company now and I'm not looking for a job, I still have a practice of sending out an update email every 12 to 18 months and I still volunteer so I can build new skills. Please leave comments below about which tips you found most valuable.
You can also watch short video versions of this blog post along with other job search tips on our YouTube channel. Please subscribe to get alerted when that video comes out.
Prolango's founder, Paul Anderson, still offers career coaching. You can reach out to him on LinkedIn.