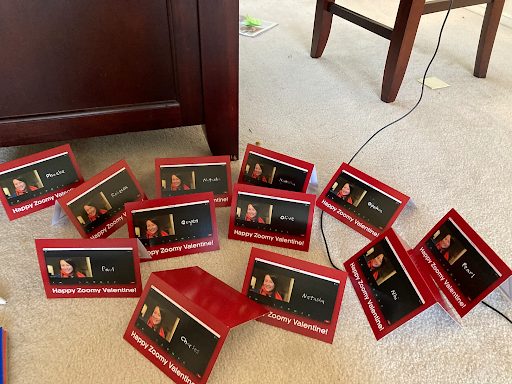 I get energy from interacting with other people. I organize social gatherings. I love meeting new people. In many ways, I'm a classic extrovert. When the quarantine started, I wondered how I would survive.
My social schedule went from 4-8 in-person meetings on any given day to none. For the first 5 month, because I lived alone, I didn't see anyone, not my family, not my boyfriend through June. What surprised me was how some of my more introverted friends went stir crazy from the lack of human interaction and I was actually doing pretty okay.
I thought I'd be the one feeling super isolated. It has been the opposite. I do acknowledge that my lowest-scoring Love Language is touch, so I don't actually need to physically be with people to feel connected to them.
While the rate of making new relationships has dropped a lot, I have deepened existing relationships exponentially.
There are many friends I would only see 1-2x a year who I now talk to regularly on the phone.
Although I appreciate large gatherings to increase the chances of meeting a stranger who might become a lifelong friend, my favorite form of connecting is 1:1 conversations, which I am still able to have virtually. And because I don't have to worry about commute time, I'm actually able to connect socially with more people 1:1 on any given day than ever before.
So here are some tips for deepening relationships remotely. The quarantine amplified their impact.
Text message. I send a text to at least 5 acquaintances/casual friends a week. Send a text to say "happy birthday" or a "checking in…how are you?" I use Facebook to get reminders of people's birthdays and updates on their lives. When I see a reminder, I check to see if I have that person's phone number and if I do, I text message a happy birthday wish or a congratulations because it is so much more personal. It has sometimes led to long text exchange or even phone conversations to catch up. Most of the time, it just reminds people, "Someone is thinking about you."
Email update. Once a year, I send out a long email update that I personalize with mail merge. My rule of thumb is if I can't refer to a specific detail about that person's life or the last time we interacted, I shouldn't be emailing them. And to be real in the email, I include the happy and the hard stuff. I will usually include a small request, like check out a free workshop I'm piloting or an essay I just wrote to give me feedback. It's my way of asking people to be part of my journey. I have gotten detailed responses from people, telling me about their lives.
Phone calls. I have regular weekly, monthly, and quarterly phone calls with friends now. I often take calls while I'm stretching or walking. I am on video conferencing so much that I love an old fashioned phone call and I know others often appreciate it too. I've said to people, "Hey, want to make this a regular thing?" Many are also ad hoc phone calls. There are some days I can reconnect with 4-7 different friends and acquaintances this way. I have one friend who I only met 2-3 times over two years before the quarantine and now we talk once a month. Another friend refers to our now monthly calls as "therapy."
Send cards when people don't expect them. Most people send their cards out in December. Since I was in high school, I have sent out Valentine cards because most adults don't get Valentines. I express appreciation for friends who supported me during the previous year. I design each year's card to recap the theme of the previous year and I'm particularly proud of this year's concept. I still write at least 3-5 lines of a personal message in each card. Since I started using EE Printing ten years ago, I can send out about a 100 a year, limited by my ability to write personal messages. These have been great ways to reconnect with people.
I heard a great interview with Morra Aarons-Mele of Women Online by Guy Raz with more tips.
This post was based on "Tips on Deepening Relationships Remotely," which was originally posted on Feb. 21, 2022.