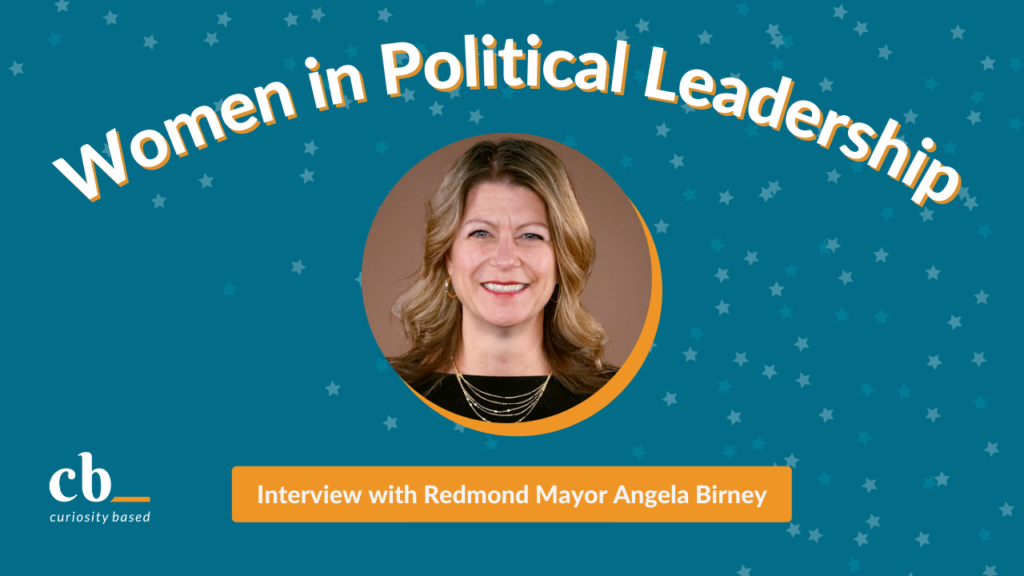 What sparked your interest in serving in public office?
I've always been interested in politics and housing and how things work. I had never set my sights on being in political office.. However, in 2014, the current mayor of the City of Redmond approached me and asked if I had ever thought about running for office. I said "no"… most people don't think about that. He encouraged me to think about it and follow along with the council and see if I was interested. At the time there was only one woman Councilmember on a council of seven. From where I am and who I am, that felt wrong to me. Let alone there were no people of color on council at the time either. I started following along with it and realized that I would do a great job on the council. I was really interested in local politics. I ran and I won. I was really struck by feeling like people should be represented and I've always felt that way.
What is it like being a woman in public office? What are some strengths and challenges you experience that might be unique for women in policy making spaces?
When I first won my election, I attended Leadership Eastside. Leadership Eastside had a mayor's lunch, and there was only one female mayor at the time, who was Amy Walen. I thought "that's concerning." Now, almost all of the mayors on the Eastside are women and a few are men. It's flipped. From start to now, more and more women and people of color have run and won their offices. I get the opportunity to work with amazing women and find that to be inspiring. I saw Patty Murray become a senator. Chris Gregoire was my favorite governor. I am inspired by women with amazing leadership roles. They got all the good work done. I looked to all those other elected officials, and in particular the women that are strong. Women take all the experiences in their lives and bring it to the forefront for everyone in their community. I talk with women from all backgrounds and use my own experience too (I used to be a middle school science teacher). That's the perspective I bring, and a lot of other women bring too.
From your perspective, what are the most pressing issues to our region?
Affordable housing, affordable housing, affordable housing. Lack of affordable housing has a massive impact on all other aspects of our communities. To afford something, people have to move farther out, pay more money, and spend more time away from family. Lack of housing impacts everything else. The more we can do to really create dense urban environments is where we need to be going and we need to continue to work on the best way to create that.
What are some policy solutions that you're particularly passionate about?
The legislative session is wrapping up. There are a couple of bills that are related to creating affordable housing. I'm a city person and I'm really interested in working with some of the legislatures in how we create policies to create the more affordable housing that we need. I'm really interested in working with other leaders in the region, as well as working out some of those puzzles and consequences of those actions. We are bringing all of our different experiences, rather than trying to do something alone, and engaging in collaboration across regions. "To go fast go alone, to go far go with others." I'm interested in working with anyone trying to get to the goal of helping people with their lives. King County is a huge county and intersects with other counties as well. Borders mean something on paper but in the long term the issue of affordable housing is much larger. I'm interested in making some great policy decisions, so during the next session we can move the needle to put policies in place that we need.
How does curiosity aid the policymaking and decision making process?
My curiosity is with my desire to learn. I'm always curious about how people came to the decisions they made. I'm also curious about other implications of decisions that are made. How might those be good or bad for the long run? What is there that I don't know about? What else is there that I should be thinking about? Who else is there that I should be talking to? That level of curiosity helps me in my role. I know a lot and I don't know a lot. I'm always curious about what I don't know.
Continue reading our Women in Political Leadership Series:
Interested in learning more from women in leadership? Check out our Leadership Book List, where we have compiled 350+ books written by women in leadership.