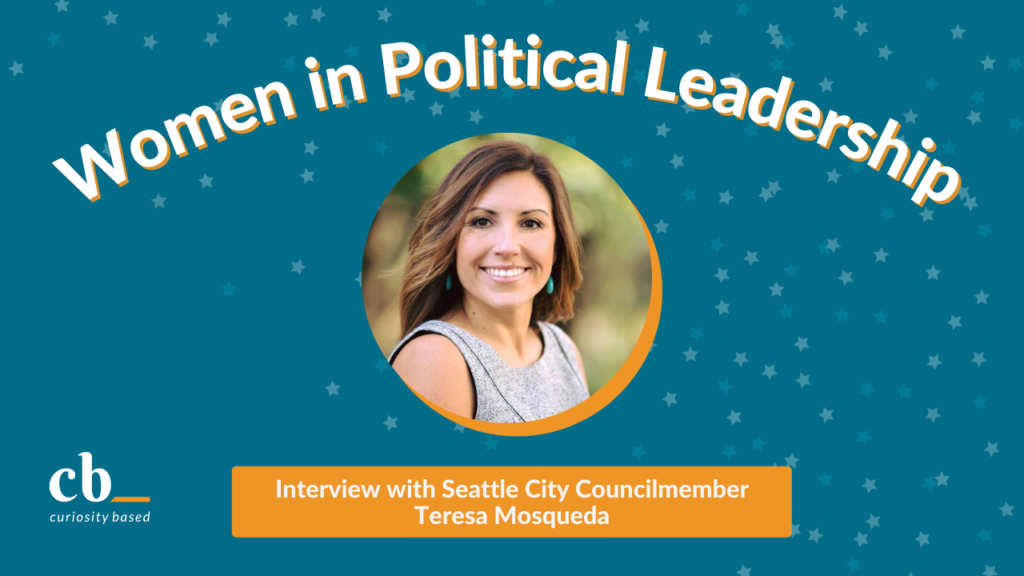 What sparked your interest in serving in public office?
I come from a public health advocate perspective and have a history in public health. Social determinants of health predict healthy, safe communities. Ninety-five percent (95%) of things that make people healthy is having stable housing, healthy workplaces, living in toxic free communities, and people being able take leave when they need it. All of those social determinants of health take place in public policy.
What is it like being a woman in public office? What are some strengths and challenges you experience that might be unique for women in policy making spaces?
Many. Women are often criticized as candidates/elected officials by some who are defining what a woman should be doing if they don't present with an approachable demeanor. If we're critical on something or questioning a policy, that approach is not often seen in the same light as a male colleague. There's a different level of expectation and it's unfair and unjust. We are able to break away from that perspective more and more, but it's still pervasive and is critical to policy. Often, you need to work twice as hard to prove yourself.
Folks who identify as female can help other identifying females by being that support. Speak up, validate ideas, surround individuals and folks who identify as women with people who are lifting those good ideas. Those ideas, if repeated by a man, are given more attention. The anecdote to the sexism is to lift up and support other colleagues and community members who are just and valid in their perspectives and to make sure their voices are heard.
From your perspective, what are the most pressing issues to our region?
Right now, the biggest pressing issue is lack of access to affordable housing, childcare, and economic instability (especially for sectors who have women/people of color/women of color in lower wage positions). The inequities in each of those categories has been exacerbated by COVID. This has been displayed as those in lower wage jobs were considered essential workers and had to continue to go to work, risking their exposure and family's exposure to the virus… or pull themselves out of the workforce. There were not accessible places to go. The consequences have been hardest felt by women and women of color, who were disproportionately impacted.
What are some policy solutions that you're particularly passionate about?
Directly supporting workers in the childcare industry and making sure that childcare workers are paid living wages, have union representation, and have career ladder opportunities. This actually stabilizes other sectors too. American Rescue Plan dollars are currently being put towards childcare allotments and childcare providers to prop up the childcare sector.
We also need to create more housing options across the city and region. Creating denser opportunities for people to live near work, places of worship, and community. We are working to have a walkable, livable city, with the majority of funding from the Jumpstart payroll tax.
How does curiosity aid the policymaking and decision making process?
Curiosity stems from rejecting status quo explanations and recognizing when a public policy is not just. Just because a policy is on the books or hasn't been addressed before does not make it right. Early in my term, I heard from a handful of workers who were not able to take family leave after the death of a child. These workers were grieving the loss of their child while they had to get paperwork and finances in order. We asked, "why can't they use their leave?". Paid family leave is not just for being sick or in need of care. We passed bereavement leave. This is a good example of asking the question "why?". If I lost a child or parent, I would not be functionally able to go back to work. It's harmful not only for workers and systems, it's also bad for the health of women in our country which has a higher infant and maternal mortality rate than any other developed nation. We need to get to the root of that problem. This is how curiosity stems from diverse lived experience, and asking "why is this the status quo?"
Continue reading our Women in Political Leadership Series:
Interested in learning more from women in leadership? Check out our Leadership Book List, where we have compiled 350+ books written by women in leadership.