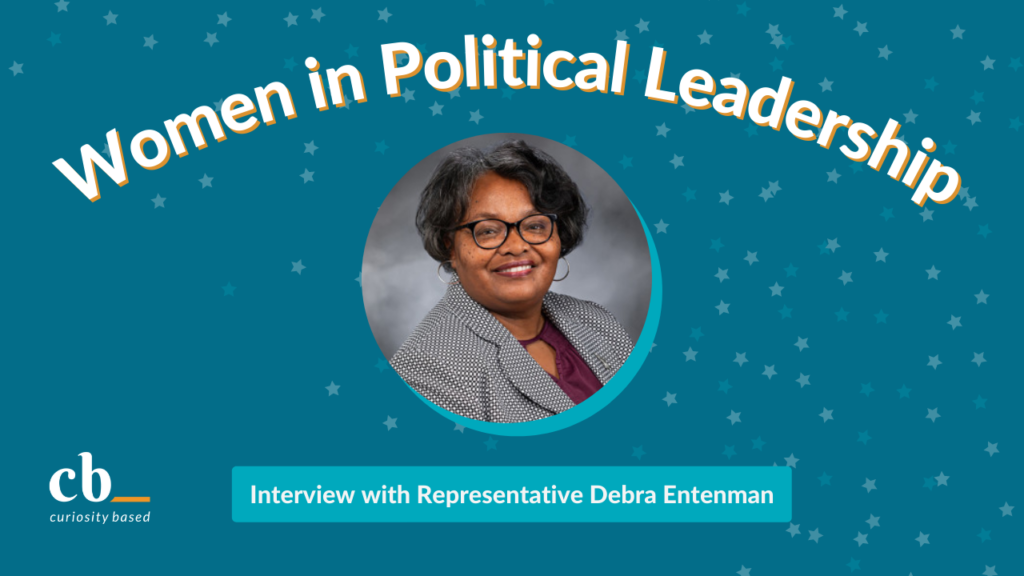 What sparked your interest in serving in public office?
Teachers and educators were positive influences and were very encouraging to me as a child. Public policy came to me when I returned to college after a 10 + year absence. I decided to take a few classes at Highline Community College. I was considering teaching. In one of the classes we were talking about public policy around high stakes testing. I thought "that's not what teaching is". Teaching is helping students to learn something new, to see their reaction when something clicks, and you know they understand. I began advocating for no high stakes testing and my teacher told me "I think you want to work in public policy." I knew about policy as a theory, not as a career. I started volunteering with Children's Alliance and changed my major to political science.
What is it like being a woman in public office? What are some strengths and challenges you experience that might be unique for women in policy making spaces?
Running as a Black woman and white woman are two different things. I am not here to uphold systems that did not have me in mind when they were established. I am here to make changes and be honest about the fundamental foundational changes that need to be made in public policy. Things happen differently for white women in this space than happens for me. Most of the time they come because they can afford to be part-time legislators, or to work on one issue that is a passion project for them. They have had the opportunity to be in leadership in a nonprofit and to do other things that some [Black women] haven't had the opportunity to do. I have made significant sacrifices to become a legislator, significant decrease in family income, changes to how we do things at home and how my retirement fund would be smaller because I decided to leave my job with the federal government.
When running for office and I'm out in public people challenge me on how I look and the tone of voice I use. Consultants who are not used to working with Black women advised me to have a look. Sometimes I will wear my hair in braids or straighten my hair. I was told not to change my look so people will recognize me. I'm not going to behave that way.
For me, the most challenging thing is that, just like in our society, some people have low expectations of what you want to do as a policy maker as a woman. They think you only want to work on issues for children or don't want to be on the finance committee. You have to break those barriers and say to people " Let's learn together." We have the capacity.
From your perspective, what are the most pressing issues to our region?
What we have learned from COVID is that people need a safe place to live, healthy food to eat, and to feel like they are contributing to society. For some that means paid work, for others it's volunteering, and for others it's simply recognized. Older and younger people (seniors and children) want to be seen more than anything else. We have a society that is set up to value people who work and make money. If you don't do that you are seen as less valuable. Employment should be fair and ethical, and as a society we should do more. What we don't have are fundamental protections for shelter, food, healthcare, and education. In this country, those things should be available to everyone. A lot of the unrest in our country comes from not having basic necessities. Not saying it's perfect but it is a better living without being worried about food, healthcare, access to education, and housing.
What are some policy solutions that you're particularly passionate about?
I really think about what we do around support for families. Temporary Aid to Needy Families (TANF) should be reformed . We need to have fundamental changes in our system where we don't view a person without money as a person without value. We have fraud prevention measures that are not helpful for families. We need to change the ways we provide assistance to people who are in need. I have worked around TANF reform and not cutting people off from TANF. People often argue that TANF is supposed to be temporary. If I am a parent and have a child, that child will need one caring adult over a period of time. It doesn't end when that child is 5yo and goes to kindergarten. That child and family still needs assistance. We do little for single men based on their gender. I think that's wrong. Why prioritize a woman over a man? What if a man has a child?… Does he get the same benefit? We have to ask questions about the system and goals of the system. Are we here to help people from being in poverty, hungry, or houseless or are we here to punish them like it is a moral failing to be poor? In capitalism, we are all part of a system and part of that system says that some people need to be unemployed. Do we take those whom are unemployed and not make sure there's a safety net? Does work make a person valuable? With COVID, a lot of people lost their jobs and they are no less valuable to society.
How does curiosity aid the policymaking and decision making process?
I know when I think about making policy, you usually come with a problem and try to find a solution. I try to ask the question "has somebody tried to solve this before?" As a legislator, there are many ideas that someone has tried to solve before. I ask: What happened? What was their roadblock? Is there more to the system that needs to change before we can have a positive impact?
I'm always curious as to how we got to where we are now, who tried to change it, what their obstacles were, and if there were unintended consequences of policy. Advice I received from Congressman Smith is: When you are a legislator, sometimes the goal is to prevent policy that would have a negative impact. Be curious about the impact of policy and ask what the undoing of the policy will mean for the institution and the person who is the beneficiary.
As an example, I look at my work with police reform. Many people think that means we want to end policing. I am not a person who wants to end policing. I am a person who wants policing to be more effective and less impactive on the people who are interacting with police. I truly believe that an encounter with a police officer should not end in loss of life. We have to think about what is happening in policing now and policing policy. What is the goal of people living in society, the goal of police, and what is the goal of government? Most don't come in contact with police at all. If they do, they should come out alive. We should all come out alive. Police officers work with prosecutors and have a relationship, biasing outcome. What does it mean for a person accused? Do we truly have independent investigations? What we have learned from doing this work, is as soon as a police officer is involved in a case where use of force occurred, it was all about protecting the police officer. Some people couldn't see the bias in that. I think about why the incident occurred. Family members want to know what happened. We hear that over and over again.
We kept hearing from many people in policing that if people would comply there wouldn't be negative outcomes. We have video evidence of people complying and still losing their life. We have to ask what happened in that occurrence, what are the policies and procedures, and what are the unintended consequences?
How did we get to policing to be this way in the first place? Policing came from patrolling and controlling enslaved people. At the foundation, we need to change policing in our country for the outcome to change.
Sometimes poor white people get killed by police but brown and black people are killed no matter their income level. This is an example of how curiosity led me to working on police-reform policy.
People still think that I personally don't like the police, which is not true, what I want is for policing outcomes to be fair for everyone.
Continue reading our Women in Political Leadership Series:
Interested in learning more from women in leadership? Check out our Leadership Book List, where we have compiled 350+ books written by women in leadership.